I paint myself black, like the earth, to connect.
And wash myself afterwards, the air is white and bright.
The moon is facing east, my hands on my chest.
I am in the dark stream.
____21.1.2021
//_\\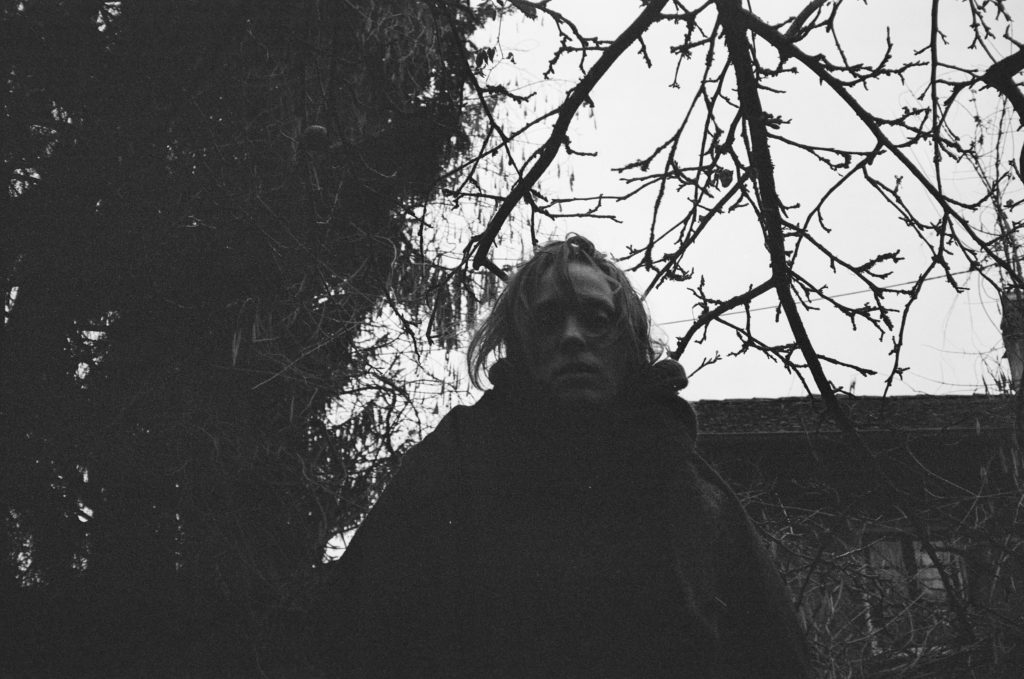 Rea Dubach, (born 1992 in Biel/Bienne, Switzerland) graduated in Bachelor and Master at HKB Berne jazz vocals and composition and arranging.
Besides collaborating as a producer and musician with a diverse spread of musicians and artists, she's the lead voice and guitar player of Omni Selassi (A Tree in a Field Records) and works as a Solo artist called REA (Blaublau Records).
Together with Yannick Mosimann, a film artist based in Berne, she co-founded the virtual exchange platform YR, which has dedicated itself to the ongoing exchange of its creative processes and focuses on the conscious abolition of any type of judgement. YR uses real life experiences and observations as its basic materials – what emerges is a growing collection of inner and outer realities by way of image, sound and text.

Furthermore she works as a producer and composer for film, dance and theater productions.
REA is one of the associated artists of the Dampfzentrale Berne, as to be the main house and venue for contemporary arts in dance, performance, music and club culture of Berne.